Help Us Improve Lives in Southeast Minnesota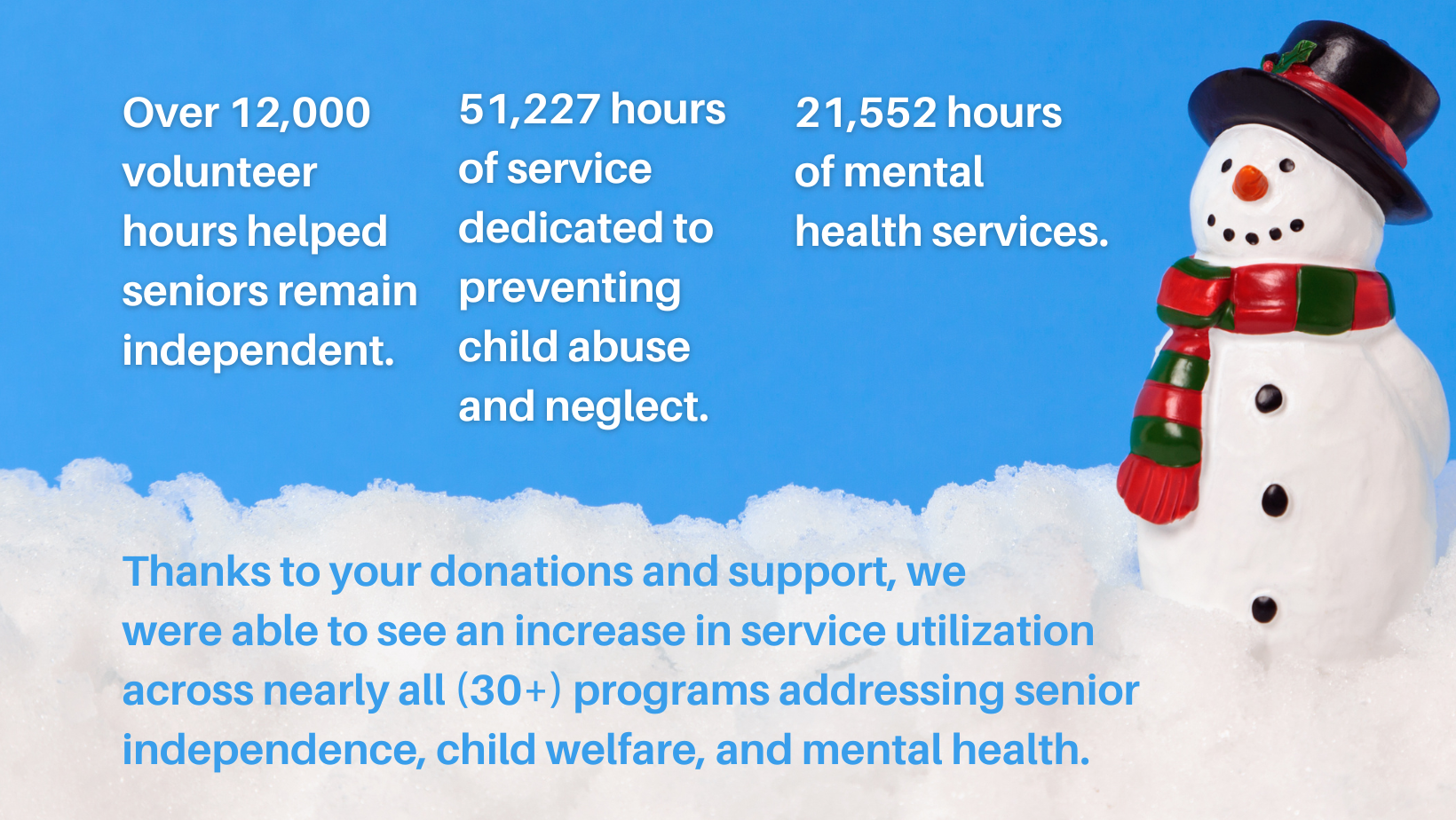 Our team at Family Service Rochester is dedicated to supporting our community. We listen to what people need and together, we build better lives. Over the last year, we were able to improve the lives of many families throughout Southeast Minnesota in our major focus areas Senior Independence, Mental Health, Child Welfare.

Our Senior Independence program was selected as 1 of 7 national recipients from Meals on Wheels of America and the Home Depot Foundation grant to help homebound veterans remain comfortably in their own homes. Additionally, we were awarded an AARP Community Challenge Grant for multigenerational upgrades at Friendship Park.

After coming out of a few difficult pandemic driven years, mental well-being is been more important than ever. To help improve it, we have formed new partnerships to deliver mental health services and consultation in the community. We do this at the Jeremiah Program, the VonWald Shelter, and the Salvation Army. We also expanded our services in include psychological evaluations. Our school-based efforts continue to grow with the addition of a therapist based in the Kasson-Mantorville school district.

We introduced the Family Advocacy in Recovery & Restoration (FARR) program this year. We are pleased to announce that in FARR's first year, we helped 54 women have healthy pregnancies and 100% of FARR participant babies were born drug and/or alcohol free. We expanded supervised parenting times to foster care families. Furthermore, an evaluation of our PACE program shows positive impact on racial disparities in the child welfare system.

Thanks to your donations and support, we were able to see an increase in service utilization across nearly all (30+) programs addressing senior independence, child welfare and mental health.

There is still more to do, more people needing help. Please consider joining us to reach all in need of our services. Donations ensure we can serve everyone in need, regardless of their financial ability to pay. Partner with us in building the quality of life for all families in our area. Your donation makes it possible.

You can make a donation online, over the phone,or in the mail. Feel free to contact us with any questions at 507.287.2010 or online at www.familyservicerochester.org.

Thank you for investing in the families in our community.